1701 New Jersey Avenue
North Wildwood NJ 08260
Office: 609.522.4999
Fax: 1.866.571.9766
Do we sell property?
Yes we do!
Island Realty Group is a full-service real estate brokerage dedicated to finding you that perfect shore property. We serve the entire South Jersey Shore Area from Brigantine to the Wildwoods plus mainland Somers Point.
Now more than ever is the best time to consider realizing that dream of owning a property at the shore. Our professional sales team is standing by!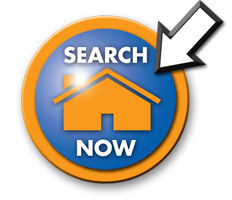 Click house above to have New Sale Listings Sent to you
Jersey Shore Real Estate Search
Why Wildwood ..
because Wildwood has big, beautiful beaches that are FREE, beach concerts, a great boardwalk with all the amusements, shopping, rides, roller coasters, games, miniature golf, boardwalk food for all, pizza, ice cream, french fries, deep sea fishing, charter boats, sea-doo rentals, sailing, magnificent sunsets at Sunset Lake, great restaurants an exciting nightlife, parades, car shows, Hot rods, Irish weekends, Harley weekend, Fireman's weekend, Hereford Lighthouse, Doo-Wop museum, Convention Center, Pacific Avenue shopping, a full calendar of events, nearby attractions - Cape May County zoo, historic and quaint Cape May, ferry to Lewes, DE, Atlantic City casinos, Stone Harbor shopping, village of Cold Spring, and so much more
COME SEE FOR YOURSELF
The boardwalk is two and a half miles of fun with 3 amusement piers, 2 water parks, 7 roller coasters. It boasts of the tallest Ferris wheel on East coast, carnival games, convention center, movie theaters, shopping and eateries. If you don't want to walk , you can ride on the trams which run continuously. At night, the boardwalk takes on its own personality with flashing neon lights, music, and a friendly carnival atmosphere.
Action Amusements
-729 5371
At the Jersey Shore Net
- North Wildwood - 898-9870
Atlantic Pier Amusement - 4001 Boardwalk - 846-1111
Big Top Carnival of Fun - Glenwood Avenue and Boardwalk, Wildwood
Bill's Amusement Co - Wildwood - 522-3064
Bobby Dee's Arcade - 3600 Boardwalk, Wildwood
Bust Em Up - 3312 Boardwalk, Wildwood - 523-6678
Castle Casino Arcade - Bennett Avenue and Boardwalk, Wildwood - 729-5371>
Den of Lost Thieves - 3410 Boardwalk, Wildwood - 523-1991
Dinosaur Beach Adventures Theme Park - Poplar Avenue, Wildwood
Disco Fever 6 - 3410 Boardwalk, Wildwood
Dougherty Bros Entertainment - 2318 Boardwalk, North Wildwood - 522-0044
Duke's Billiards - 3305 Bayshore Road, Wildwood - 898-1110
Ed's Funcade l - 2002 Boardwalk, North Wildwood - 729-3113
Ed's Funcade ll - 2216 Boardwalk, North Wildwood - 729-3223 Elbee Variety - 2502 Boardwalk, North Wildwood - 522-6045
Flipper's Fascination - 410 Boardwalk, Wildwood - 522-4747
Fun Pier Karts - 2300 Boardwalk, North Wildwood
Fun Time Casino Arcade - 2701 Boardwalk, Wildwood - 522-6157
Funtime Casino Arcade - 4012 Boardwalk, Wildwood - 523-8080
Gateway 26 - 26th and Boardwalk, North Wildwood - 523-2600
Gift USA - 2804 Boardwalk, Wildwood - 729-8080
Greyhound Amusements - 2805 Boardwalk, North Wildwood - 522-6485
Harbor Light Putting - 10200 Pacific Avenue, Wildwood Crest - 522-1221
Islander Raceway and Amusement Park - 879 W Wildwood Boulevard, Wildwood - 523-1386
Ken Dor Enterprises - 25th and Boardwalk, North Wildood
Loughran Paul - 3910 Boardwalk, Wildwood
MCR Concessions at Morey's Pier - 3601 Boardwalk, Wildwood - 523-6828
Mariners Arcade - Schellenger Avenue and Boardwalk, Wildwood - 522-5562
Mariners Landing - Schellenger Avenue and Boardwalk, Wildwood
Morey's Piers - Schellenger Avenue and Boardwalk, Wildwood - 522-3900
Mariners Landing and Raging Waters Theme Park
Morey's Piers and Raging Waters Theme Park - 25th and Boardwalk
Wildwheels and Adventure Pier - Spencer Avenue and Boardwalk

Nickels Midway Pier - E Schellenger Avenue and Boardwalk, Wildwood - 522-2542
Olympic Enterprises - 2400 Boardwalk, North Wildwood - 729-2400
Park Place Family Entertainment - 5000 Park Boulevard, Wildwood - 522-3300
Pay Boy's Arcade - 3900 Boardwalk, Wildwood
Pit Stop Arcade - 4001 Boardwalk, Wildwood
Race Zone Amusements Inc - 321 Cedar Avenue, Wildwood - 729-8690
Ross Enterprises East - 118 E 22nd Avenue, North Wildwood
Samson Amusements - 3208 Boardwalk, Wildwood
Seaport Aquarium - 3400 Boardwalk, Wildwood - 522-2700
Seaport Safari - Seaport Village Pier - 22nd and Boardwalk, North Wildwood - 729-7627
Sightseer's Inc - 5300 Boardwalk, Wildwood - 523-8726
Skycoster - 4001 Boardwalk, Wildwood - 523-6611
Skycoster - 25th Avenue, North Wildwood - 729-8200
Skyscraper - 2701 Boardwalk, Wildwood - 846-9040
Splash Zone Waterpark - 3500 Boardwalk, Wildwood - 729-5600
Sportland Skilo - 1900 Boardwalk, North Wildwood - 522-1044
Stanley Sportland - 3409 Boardwalk, Wildwood - 522-1820 Stefanelli Anthony - 3818 Boardwalk, Wildwood Ultra Neon - 3201 Pacific Avenue, Wildwood - 523-4255
Variety Casino - 3700 Boardwalk, Wildwood - 522-7639
Variety Corner - 3700 Boardwalk, Wildwood - 522-5689
Wildwheels Raceway and Adventure Pier - Spencer Avenue and Boardwalk, Wildwood - 729-3334
Wildwood Casino Arcade - 2912 Boardwalk, Wildwood - 729-5885
Wildwood Motor Sports - 2701 Boardwalk, Wildwood - 729-5278
Acapulco Restaurant - 729-1880
Alfe's Restaurant - 729-5755
Al the Steak King and Pizza - 729-1637
Aguila Uno Restaurant - 523-0002
Anchor Inn - 522-8433
Angela's Place Inc - 729-2631
Apollo Diner and Restaurant -
Atlantic Restaurant and Motel - 522-2466
B and B Boardwalk Pub - 523-8815
Beach Creek Oyster Bar -
Bella Villa Pizzeria and Restaurant - 522-0303
Big Bertha's BBQ and Blues -
Big Ernie's Famous 50's - 522-8288
Boathouse Restaurant - 729-5301
Bolero Motel and Cocktail Lounge - 522-6929
Buffet Lu- 4901 Hudson Avenue, Wildwood - 523-8883
Burger King - 523-8584
Captain Benny's Open Air Bar-B-Q - 522-0042
Celtic Tavern -
Chiarella's Ristorante - 522-7045
Claudes - 522-0400
Crab Island - 522-9339
Crestwood Diner - 522-3392
Docksider's Pizza and Grille - 523-0300
Dolphin Restaurant - 522-7547
Donovan's Reef - 522-9454
Dragon House - 522-2320
Duffer's Restaurant & Old Fashioned Ice Cream Parlor - 729-1817
English Grille - 729-1546
Fat Daddy's Steaks - 522-6542
Garfield's Restaurant & Lounge - 729-0120
Genova's Italian Restaurant - 729-4060
Groff's Restaurant - 522-5474
Harry's Corner - 729-7091
Hot Spot 2000 - 522-2422
Hot Spot - 522-0034
Hot Spot - 522-4500
Hot Spot 5 - 3020 Boardwalk, Wildwood - 523-7079
Hot Spot 4 - 522-9777
JJ's Craw Daddy's - 729-3330
Kelly's Cafe - 522-6817
Kentucky Fried Chicken - 522-3055
Key West Cafe - 522-3433
King Buffet Chinese Restaurant - 4901 Hudson Avenue, Wildwood - 523-8883
Kokomo's Restaurant & Microbrewery - 523-1800
La Margarita - 522-9225
La Piazza Cucina Italiano Restaurant - 522-8300
Larkin's Restaurant - 522-4554
Lighthouse Pointe - 522-7447
Little Angelo - 729-4238
Lobster Shack - 522-4392
Luigi's Restaurant - 522-8571
Luigi's Steaks and Hoagies - 522-7644
Mack's Pizza - 729-0244
Mama Leone's 11 - 522-1999
Mama Leone's Spaghetti House - 522-8533
Manna from Heaven Bakery - 846-9199
Maureen's Restaurant and Martini Bar - 522-7747
Mom's Spaghetti House - 729-2055
Mr D's - 522-2026
Mulligan's Sports Bar and Grill - 522-4883
Neal's Steak & Chowder House - 522-5226
No 1 Dragon House - 522-2320
Oak Avenue Seafood Restaurant - 729-4747
Ocean Club - 523-0099
Olivers Pancake and Steak House - 522-5506
Olympic Flame Restaurant - 522-2202
Olympic Flame Restaurant 2- 522-1830
Pierre's Restaurant - 522-2600
Poplar Cafe - 729-3861
Pyro's Pizza - 729-3235
Quality Restaurant - 522-2240
Ravioli House - 522-7894
Red Oak Restaurant - 522-9560
Romeo's Pizzeria - 523-0230
Romeo's Pizzeria - 523-1515
Russo's Gingham Restaurant - 522-7038
Rusty Rudder Restaurant - 522-3085
Schellenger's - 522-0443
Seven Seas Cafe - 522-3583
Sorrento V Pizzeria and Restaurant - 522-6677
Subway Sandwich - 729-1155
Surf Irish Tavern - 522-2431
Teddy's - 522-1800
3 J's Pizza and Subs - 522-3520
Tom Cat Restaurant - 522-8586
Towers Fast Foods - 729-2244
Tucker's Pub - 846-1100
Uncle Bill's Pancake House - 729-7557
Urie's Waterfront - 522-4947
Vincenzo's Restaurant - 729-1460
Waterfront Grill - 729-2858
Wharf - 522-6336
White Dolphin Restaurant - 522-4006
Wildwood Diner

- 522-3531
Most of our properties offer special rates for the following weekends. Please check each property for rates and availability.
---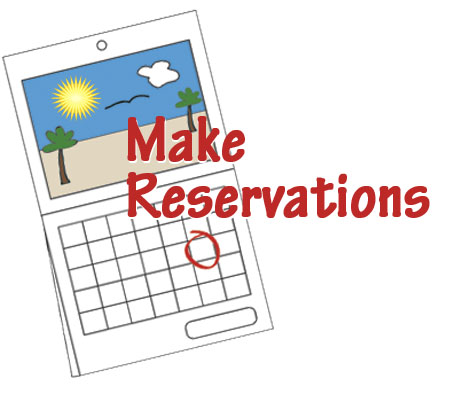 MEMORIAL DAY WEEKEND
Friday May 27th thru Monday May 30th, 2011
Following the end of the Civil War, many communities set aside a day to mark the end of the war or as a memorial to those who had died. Some of the places creating an early memorial day include Sharpsburg, Maryland, located near Antietam Battlefield; Charleston, South Carolina; Boalsburg, Pennsylvania; Richmond, Virginia; Carbondale, Illinois; Columbus, Mississippi; many communities in Vermont; and some two dozen other cities and towns. These observances coalesced around Decoration Day, honoring the Union dead, and the several Confederate Memorial Days.
According to Professor David Blight of the Yale University History Department, the first memorial day was observed in 1865 by liberated slaves at the historic race track in Charleston. The site was a former Confederate prison camp as well as a mass grave for Union soldiers who died in captivity. The freed slaves reinterred the dead Union soldiers from the mass grave to individual graves, fenced in the graveyard and built an entry arch declaring it a Union graveyard. This was a daring action for them to take in the South shortly after the North's victory. On May 30, 1868, the freed slaves returned to the graveyard with flowers they had picked from the countryside and decorated the individual gravesites, thereby creating the first Decoration Day. A parade by thousands of freed blacks and Union soldiers from the area was followed by patriotic singing and a picnic.
The official "birthplace" of Memorial Day is Waterloo, New York. The village was credited with being the place of origin because it observed the day on May 5, 1866, and each year thereafter. The friendship between General John Murray, a distinguished citizen of Waterloo, and General John A. Logan, who helped bring attention to the event nationwide, likely was a factor in the holiday's growth.
Logan had been the principal speaker in a citywide memorial observation on April 29, 1866, at a cemetery in Carbondale, Illinois, an event that likely gave him the idea to make it a national holiday. On May 5, 1868, in his capacity as commander-in-chief of the Grand Army of the Republic, a veterans' organization, Logan issued a proclamation that "Decoration Day" be observed nationwide. It was observed for the first time on May 30 of the same year; the date was chosen because it was not the anniversary of a battle. The tombs of fallen Union soldiers were decorated in remembrance.
Many of the states of the U.S. South refused to celebrate Decoration Day, due to lingering hostility towards the Union Army and also because there were relatively few veterans of the Union Army who were buried in the South. A notable exception was Columbus, Mississippi, which on April 25, 1866 at its Decoration Day commemorated both the Union and Confederate casualties buried in its cemetery.
The alternative name of "Memorial Day" was first used in 1882. It did not become more common until after World War II, and was not declared the official name by Federal law until 1967 . On June 28, 1968, the United States Congress passed the Uniform Holidays Bill, which moved three holidays from their traditional dates to a specified Monday in order to create a convenient three-day weekend. The holidays included Washington's Birthday, now celebrated as Presidents' Day; Veterans Day, and Memorial Day. The change moved Memorial Day from its traditional May 30 date to the last Monday in May. The law took effect at the federal level in 1971.
After some initial confusion and unwillingness to comply, all fifty states adopted the measure within a few years. Veterans Day was eventually changed back to its traditional date. Ironically, most corporate businesses no longer close on Veterans Day, Columbus Day, or President's Day, with the day after Thanksgiving, Christmas Eve, and/or New Years Eve often substituted as more convenient "holidays" for their employees. Memorial Day endures as a holiday which most businesses observe because it marks the beginning of the "summer vacation season." This role is filled in neighboring Canada by Victoria Day, which occurs either on May 24 or the last Monday before that date, placing it exactly one week before Memorial Day.
---
LABOR DAY WEEKEND
Friday September 2nd thru Monday September 5th, 2011
Labor Day is generally thought of as the end of summer -- the last hurrah. School often starts the week after Labor Day. So how did we end up with this end-of-summer holiday?
Labor Day is celebrated the first Monday in September. It was created by the labor movement as a day of tribute to the contributions workers have made to the strength and prosperity of the United States of America.
Historians aren't one hundred percent sure who originally came up with the idea of Labor Day.
Some believe that Peter J. McGuire -- who was co-founder of the American Federation of Labor and served as general secretary of the Brotherhood of Carpenters and Joiners -- first suggested a holiday to honor American workers. Other research suggests that machinist Matthew Maguire came up with the idea while serving as secretary of the Central Labor Union in New York. (Maguire also served as secretary of Local 344 of the International Association of Machinists in Patterson, NJ.) With similar surnames and active involvement in labor unions, it's easy to see how some confusion could arise.
In any case, the holiday was first celebrated on Tuesday, September 5th, 1882 in New York City with a demonstration and a picnic. The second Labor Day followed on the same date in 1883. By 1884, the Central Labor Union shifted the day to the first Monday in September -- as the idea had originally been proposed. New York set the example for a "workingman's holiday" and urged organizations in other cities to take up the date. 1885 saw Labor Day celebrated in many industrial areas around the United States.
Government recognition of the holiday came in 1885 and 1886, when municipal ordinances relating to Labor Day were passed. States moved to secure Labor Day legislation; the first state to officially recognize Labor Day was Oregon in 1887. That same year, four more states -- Colorado, Massachusetts, New Jersey, and New York -- made Labor Day official through legislation. By the end of the 1880s, Connecticut, Nebraska, and Pennsylvania had official Labor Day legislation on the books. By 1894, twenty-three states had adopted the holiday. Congress officially adopted Labor Day for Washington, DC and the U.S. territories that same year.
Originally, Labor Day was intended to exhibit the strength of the trade and labor organizations -- through parades, festivals, demonstrations, speeches, and more. So this year, don't just think of it as summer's last fling… think of Labor Day as a celebration of the people who work hard to make this country great.
---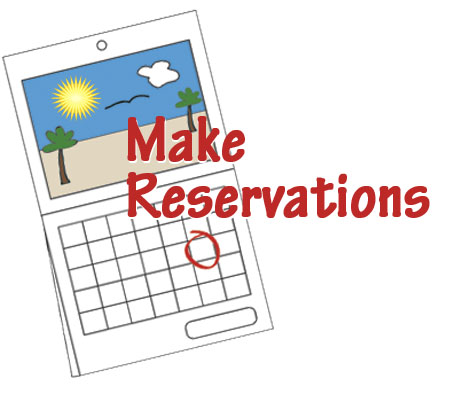 BIKERS WEEKEND
September 9th thru September 11, 2011
Welcome to the official site of the hottest, largest most exciting motorcycle rally in the Northeast. Roar to the Shore is held annually the weekend after Labor Day in the neon painted town of Wildwood, New Jersey. Wildwood is host to the largest free beaches in the state of New Jersey and is know for its Boardwalk - full of amusement rides, water parks, games of chance and food galore. If you've never experienced the thrill of Roar to the Shore, it's time to take the ride to biker friendly Wildwood and see what the Garden State has to offer.
We would first like to thank everyone who hung out with us this year through Hurricane Hanna and helped make 2008 another successful year. With your help, we were able to raise over $13,000 for the local chapter of the United Way. This money will go to help feed and cloth the less fortunate. You have proven that real bikers ride in the rain and when it comes to people in need your support is endless.

If you thought that 2008 was a great time - just wait until you see what we have planned for 2011! We'll still have your standard favorites like the Poker Walk, Miss Roar to the Shore Contest and Annual Rubber Duck Boardwalk Ride; but this year we'll be adding some new activities and amping up our entertainment schedule.

We are expecting 100,000 to 150,000 bikes to attend this year's Roar to the Shore. Local authorities and area businesses, too, have been supportive and enthusiastic about the rally. Past rallies have been positive events, for the city and for the bikers and it's our goal to keep it that way. So get your bike gassed up, put the sunscreen in the saddlebag and make those calls now to get your rooms and campsites reserved, because Bike Week in Wildwood will be here quicker than you think! You're invited - to ride free by the sea, in biker friendly Wildwood.
---
FIREMAN'S WEEKEND
September 16th thru September 18th, 2011
The Five Mile Beach Volunteer Firemen's Association is proud to present for the twenty-seventh year in the Wildwood's the NJ Fire Expo. This Exposition of fire equipment and vendors of fire related products is often described as the largest exposition of it's kind East of the Mississippi. Fire Apparatus purchasers come from entire Mid-Atlantic region to view and purchase equipment.
The Exposition area is comprised of a several large tented areas where vendors of fire related products display their wares. Then there is a 4 block area of fire apparatus where every conceivable type is on display.
---
IRISH WEEKEND
September 23rd thru September 25th, 2011
One of the biggest Irish festivals in the country is held at the Jersey shore -- every September, Wildwood holds the annual Irish Fall Festival! As many as a quarter of a million people celebrate their Irish heritage in Wildwood each year. The Irish Fall Festival also coincides with a large classic car show on the boardwalk; so whether you're a car lover or you want to celebrate your Irish heritage, the Irish Fall Festival is the place to be in September!
The particulars of the schedule vary from year to year, but you can expect to see vendors offering a variety of goods, crafts, and foods with an Irish touch all weekend long. You'll also be surrounded by live entertainment throughout town. The pubs and taverns of Wildwood offer special Irish entertainment all weekend long. Traditional music, modern Irish music, pipe bands, and much more. And what's music without a little dancing? Watch the traditional Irish dances, or get up and join in the fun.
For the more sporting among us, take part in a golf tournament at the Avalon Golf Club or join the 5K run on Saturday morning. On Sunday, expect a traditional Mass followed by an Irish Parade. All weekend long, bus service is available for Irish Fall Festival visitors.
The Irish Fall Festival truly has become one of the premier Wildwood weekend events! Proceeds from the Irish Fall Festival benefit many Ancient Order of Hibernians charities, as the event is organized by the Cape May County chapter. For more information on this year's festival, call 1-800-IRISH-91.
If you are planning to visit during the Irish Weekend in September, make your reservations NOW! With a quarter of a million visitors fighting for prime space along the bus route, you'd better act fast… if you wait too long, the green you'll be showing is the green in your wallet.
---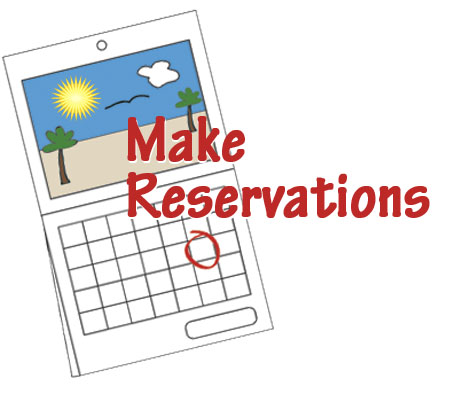 ---
<![if !vml]>
<![endif]>
---

Equal Housing Opportunity.
REALTOR® -- A registered collective membership mark that identifies a real estate professional who is a member of the National Association of REALTORS and subscribes to its strict Code of Ethics. Inquiries regarding the Code of Ethics should be directed to the board in which the Realtor holds membership.

State of New Jersey Consumer Information Statement

---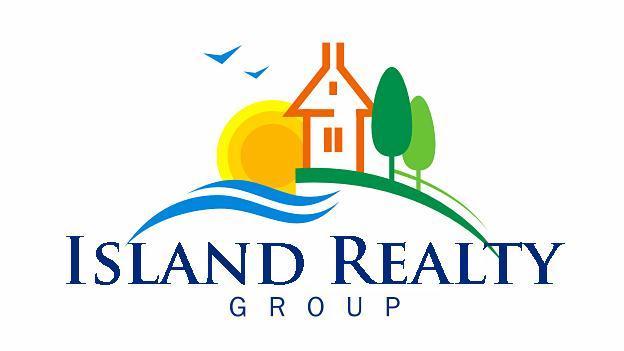 1701 New Jersey Avenue - North Wildwood, NJ 08260
Office: 609.522.4999 e-Fax: 1.866.571.9766