Beaches Lifeguards Boardwalk Schools Recycling Guide
The Wildwoods, consists of North Wildwood (including Anglesea), Wildwood (including West Wildwood) and Wildwood Crest (including Diamond Beach). It is the largest barrier island in South Jersey and is located between the islands of Stone Harbor at its north and Cape May at its south.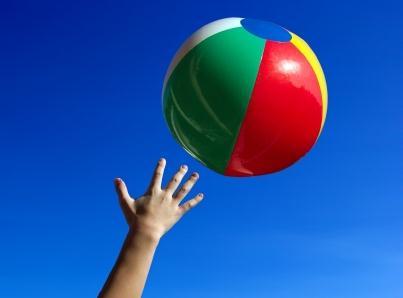 The beaches are beautiful, white, safe, and guarded from Memorial Day until Labor Day - 10 AM - 5:30 PM. These beaches are the widest at the Jersey shore. Where other beaches in South Jersey have a tendency to erode each year, Wildwood seems to be the recipient of their "lost" beaches. Best of all - there are no beach fees. No alcohol, barbeques or glass containers allowed on any of the beaches.
Besides sunning and bathing in the clean ocean water (chemists test the ocean water daily), you can walk and hunt for "Cape May Diamonds" - quartz stones that have been polished smooth by the changing tides. Beach access is restricted during the season from 10 pm to 6 am - May through September. You can rent beach chairs and umbrellas if you don't bring your own (in season only). The beaches in Wildwood are the widest on the coast and there is plenty of room to spread your beach towel and enjoy the lazy hazy days of summer.
Did you know - Wildwood's beaches were
chosen #1 "Top 10 Family Beaches" - NJ Star Ledger
chosen as "Best Sports Beach" - Conde Nase Traveler's Magazine
listed as "top most popular beaches" - Byways Magazine
chosen #1 "Top 10 Singles Beaches" - NJ Star Ledger
chosen "One of the Best" - readers SJ Courier Post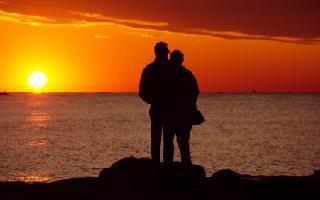 Parking on peak days can be somewhat trying, so try to arrive early, otherwise don't bring more than you can comfortably carry for a quarter-mile
Warning - wear some type of beach shoes as the sand can become very, very hot, and the distance from the street to the ocean could really burn your feet.
There is handicap access to the beach. The Beach Patrol has sand wheelchairs at NO cost to you. They are on a first come first serve basis at the Taylor Avenue and Lincoln Avenue beach patrol buildings - 522-5852
There are public bath houses in Wildwood. There is one at 116 East Poplar Avenue and another at Nomad Parking at 4320 Boardwalk.
From October through May, you can surf fish from all the beaches but during the summer you must check with the beach patrol. Pets are allowed on beaches from October to May but are NOT allowed on the boardwalk at any time. Pets must always be on a leash and owners are responsible for cleaning up after them.
Tags - FREE on all the Wildwood beaches!
Wildwood Boardwalk - The boardwalk is two and a half miles of fun with 3 amusement piers, 2 water parks, 7 roller coasters.
It boasts one of the tallest Ferris wheel on East coast, carnival games, convention center, movie theaters, shopping and eateries.
If you don't want to walk , you can ride on the trams which run continuously. At night, the boardwalk takes on its own personality with flashing neon lights, music, and a friendly carnival atmosphere.
North Wildwood School District
N Wildwood NJ, 08260-5669
Telephone: 609-522-1454
Fax: 609-522-2308

General Information

District Start Date: 09/08
District End Date: 06/16
Educational Climate Index: Average - Note: Climate Index based on ZIP code
Full-Time Teachers: 43
Grade Span: Elementary District (k - 6, K - 8)
Number of Students: 401
Discretionary Dollars Per-Pupil: $897

Wildwood City School District
Wildwood NJ, 08260-4625
Telephone: 609-522-4157
Fax: 609-523-1014

General Information

District Start Date:9/07
District End Date:6/16
Discretionary Dollars Per-Pupil: $893
College Bound Seniors: 66
Number of Students: 1061

Principal - Dr. Herbert Frederick

Wildwood High School
4300 Pacific Ave
Wildwood NJ, 08260-4625
Telephone: 609-522-7922
Fax: 609-522-7914

Principal - Mr. Frank Caterini

Educational Climate Index: Average
Full-Time Teachers:40
Grade Span:9-12
Number of Students:351
Number of Classrooms: 60

Wildwood Middle School
4300 Pacific Ave
Wildwood NJ, 08260-4625
Telephone: 609-522-7922
Fax: 609-522-7914
Principal - Mr. Walter Dull

Educational Climate Index: Average
Full-Time Teachers:31
Grade Span:4-8. 7-8
Number of Students:350
Number of Classrooms:23

Wildwood Crest School District
Wildwood Crest NJ, 08260-3433
Telephone: 609-522-1522
Fax: 609-522-9122

Crest Memorial Elementary School
9100 Pacific Ave
Wildwood Crest,NJ, 08260
Telephone: 609-522-1522<
Principal - Ms Margaret Doran

Educational Climate Index: Average
Full-Time Teachers:45
Grade Span:K-6,K-8
Number of Students:350
Number of Classrooms: 43
Discretionary Dollars Per-Pupil: $577
---

Equal Housing Opportunity.
REALTORŪ -- A registered collective membership mark that identifies a real estate professional who is a member of the National Association of REALTORS and subscribes to its strict Code of Ethics. Inquiries regarding the Code of Ethics should be directed to the board in which the Realtor holds membership.

State of New Jersey Consumer Information Statement

---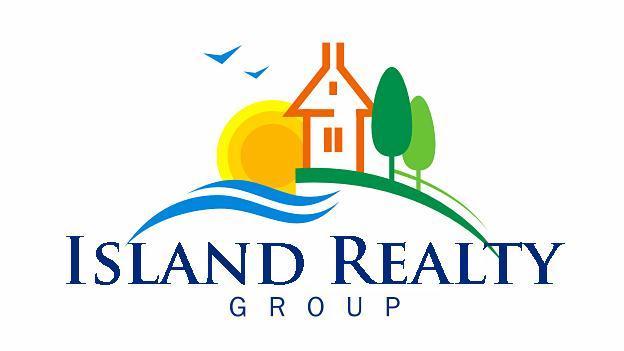 1701 New Jersey Avenue - North Wildwood, NJ 08260
Office: 609.522.4999 e-Fax: 1.866.571.9766